as living very well like others, he was working, and also got married to the love of his life. But unfortunately, he fell very sick some days after getting married which eventually led to his current condition today. The sickness persisted for many years without any sign of leaving him.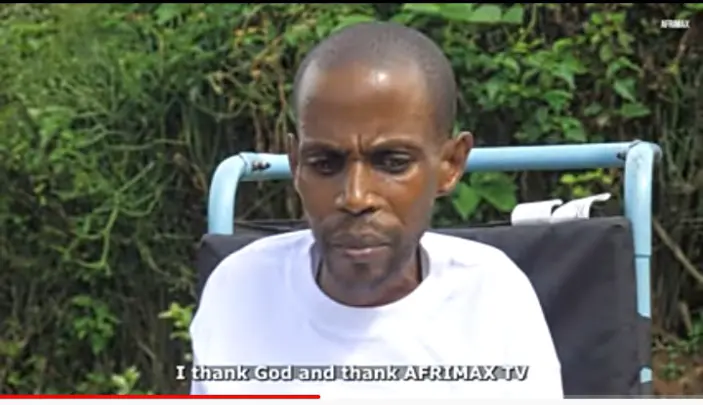 Fred also disclosed that his wife also fell sick, but her own wasn't as serious as his, his wife's sickness made her deaf and unable to hear words or sounds anymore. Fred's sickness started becoming worse as the years went by, he started looking skeletal as you can see in the photos. Fred said the sickness made him paralyzed and he couldn't walk with his two legs anymore.
He was confined to a place without being able to walk around anymore. His wife was responsible for taking care of him, despite her being affected by her own sickness which made her lose her hearing ability. The man suffered a lot that he even demanded death to come take him away.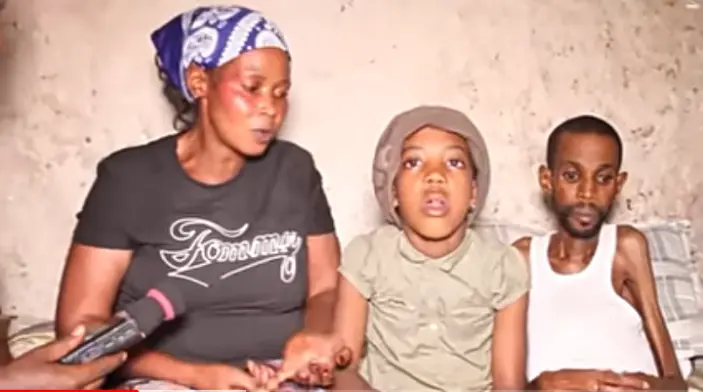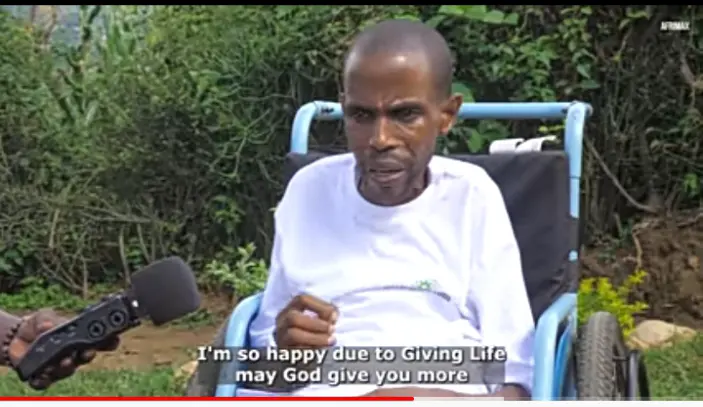 His interview was shared online and many people decided to help him with money and funds. He was given foodstuff and money from a charity organization. Fred's wife's shop was able to rise again after being dormant for years. The charity organization helped them to store more goods in the shop. They started making money once more after their shop was stocked again.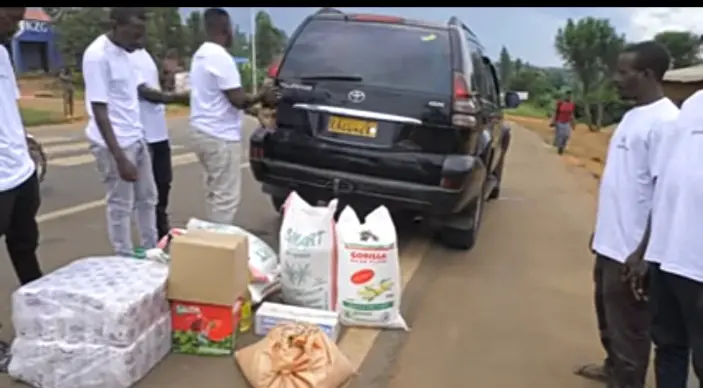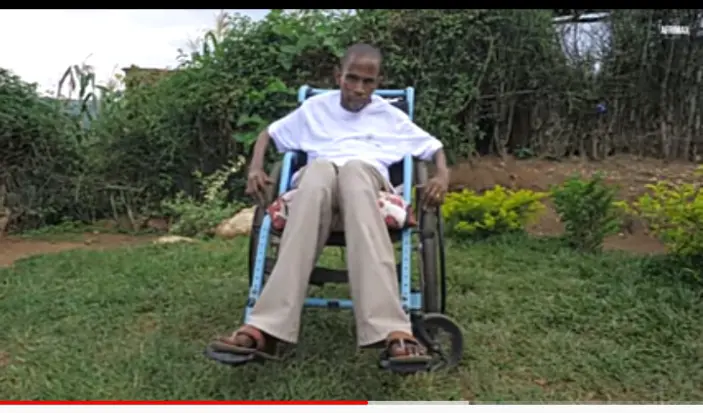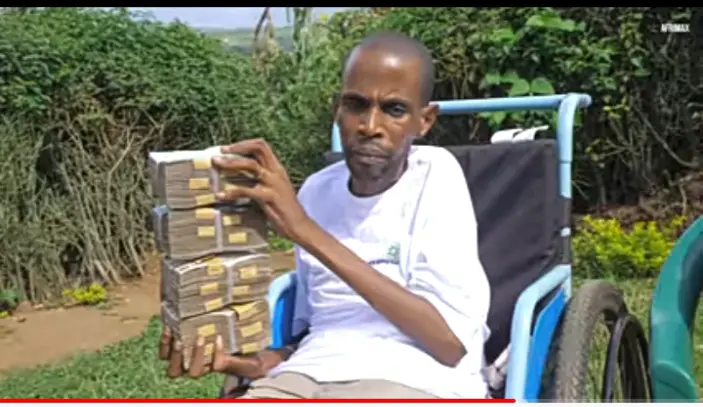 Fred thanked those who helped in several ways to help him. The organization also gave them money for operation after the hospital told him (Fred) that he was suffering from a kidney problem and needed to be operated on. Fred became a happy man once again after many years of suffering. A wheelchair was bought for him, he can now move outside with his wheelchair unlike before. He shed tears of joy after the kind gesture from the organization, Glory be to GOD.
Related
Related posts
WHO THE CHAIR FITS? POSSIBLE PRESIDENTIAL CANDIDATES
Live
Ended
GOV. BOLA TINUBU (Declared)

SEN. ANYIM PIUS ANYIM (Declared)

V.P ATIKU ABUBAKAR (Undeclared)

V.P YEMI OSIBANJO (Undeclared)

SEN. KEN NNAMANI (Undeclared)

SEN. BUKOLA SARAKI (Undeclared)

GOV. NYESOM WIKE (Undeclared)

GOV. AMINU TAMBUWAL (Undeclared)

GOV. BALA MOHAMMED (Undeclared)

GOV. CHIBUIKE AMAECHI (Undeclared)

GOV BABATUNDE FASHOLA (Undeclared)

GOV YAHAYA BELLO (Declared)

GOV. ABDULLAHI GANDUJE (Undeclared)

GOV. KAYODE FAYEMI (Undeclared)

SEN. ROCHAS OKOROCHA (Declared)

SEN. ORJI UZOR KALU (Undeclared)

GOV. BABAGANA ZULUM (Undeclared)

GOV. DAVE UMAHI (Declared)

GOV. PETER OBI (Undeclared)

KINGSELY MOGHALU (Declared)

ALHAJI AHMADU ADAMU MU'AZU (Undeclared)

GBENGA OLAWEPO HASHIM (Undeclared)

SENATOR AHMED YERIMA (Undeclared)

DR JOHN KENNEDY OSUALA (Undeclared)

DELE MOMODU (Declared)

GODWIN EMEFIELE (Undeclared)

EMEKA NWAJIUBA (Undeclared)

MAZI SAM OHUABUNWA (Undeclared)

ROBINSON AKPUA (Declared)

Dr. OGBONNAYA ONU

Gov. GODSWILL AKPABIO

Mrs. PATIENCE KEY

KHADIJAH OKUNNU-LAMIDI

WOLE ADEBAYO (Declared)