Pastor W.F. Kumuyi, the General Superintendent of the Deeper Christian Life Ministry spoke to his leaders about, "The Active Wisdom And Fruitful Sacrifice Of A Soul-winner" at a recent Leadership Development Service.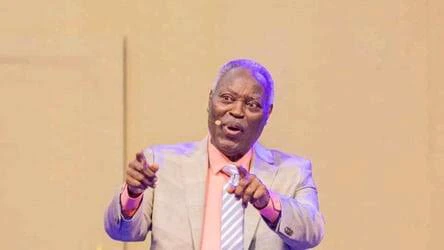 He then said, "Never be interested in the traditions and system of sin; focus on the propagation of the Gospel. There is something you can do that will not translate to compromise. Paul had a burning desire, an unquenchable zeal, a Baptism of Fervent love, a steady supply of inner strength, an unbreakable will, a conquering spirit over self and mastery of self and a consuming passion for fellow Jews' Salvation.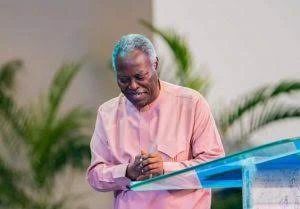 He then said that if we have such desire for our fellow countrymen the Gospel will penetrate faster. Many so called Christians today have passion for the temporary things of life. What are you living for and willing to suffer for? 2 Timothy 3:12. If you don't want any problems or criticism at all, you will be dead before you die. There's something God wants to pass through you, and He will preserve your life until that purpose is accomplished.
(Fast forward to 5 minutes for the sermon)
Related
Related posts
WHO THE CHAIR FITS? POSSIBLE PRESIDENTIAL CANDIDATES
Live
Ended
GOV. BOLA TINUBU (Declared)

SEN. ANYIM PIUS ANYIM (Declared)

V.P ATIKU ABUBAKAR (Undeclared)

V.P YEMI OSIBANJO (Undeclared)

SEN. KEN NNAMANI (Undeclared)

SEN. BUKOLA SARAKI (Undeclared)

GOV. NYESOM WIKE (Undeclared)

GOV. AMINU TAMBUWAL (Undeclared)

GOV. BALA MOHAMMED (Undeclared)

GOV. CHIBUIKE AMAECHI (Undeclared)

GOV BABATUNDE FASHOLA (Undeclared)

GOV YAHAYA BELLO (Declared)

GOV. ABDULLAHI GANDUJE (Undeclared)

GOV. KAYODE FAYEMI (Undeclared)

SEN. ROCHAS OKOROCHA (Declared)

SEN. ORJI UZOR KALU (Undeclared)

GOV. BABAGANA ZULUM (Undeclared)

GOV. DAVE UMAHI (Declared)

GOV. PETER OBI (Undeclared)

KINGSELY MOGHALU (Declared)

ALHAJI AHMADU ADAMU MU'AZU (Undeclared)

GBENGA OLAWEPO HASHIM (Undeclared)

SENATOR AHMED YERIMA (Undeclared)

DR JOHN KENNEDY OSUALA (Undeclared)

DELE MOMODU (Declared)

GODWIN EMEFIELE (Undeclared)

EMEKA NWAJIUBA (Undeclared)

MAZI SAM OHUABUNWA (Undeclared)

ROBINSON AKPUA (Declared)

Dr. OGBONNAYA ONU

Gov. GODSWILL AKPABIO

Mrs. PATIENCE KEY

KHADIJAH OKUNNU-LAMIDI

WOLE ADEBAYO (Declared)