The Late Ikemba Nnewi 1, Odumegwu Chukwuemeka Ojukwu, was a man who got married to 4 women at different points in time, with none of the wives married to him when he married the next wife. In 1972, while Ojukwu was in exile at Cote D'Ivoire, he got married to a beautiful lady, Stella Onyeador, who happens to be his third wife
Stella Onyeador was a native of Arochukwu in Abia State, a sister to Society Lady, Angela Onyeador, and a daughter to Sir Alex Onyeador, one of the philanthropist of the Catholic church at that time. Stella Onyeador was a lawyer before she got married to Odumegwu Chukwuemeka Ojukwu.
The fascinating thing about their relationship was that Stella Onyeador was the chief bridesmaid to Njideka Onyekwelu. Njideka Onyekwelu was the 2nd woman Ojukwu got married to in 1964 after he had divorced Elizabeth Okoli, his first wife. This is to say that Ojukwu parted ways with his second wife to marry her chief bridesmaid as his 3rd wife.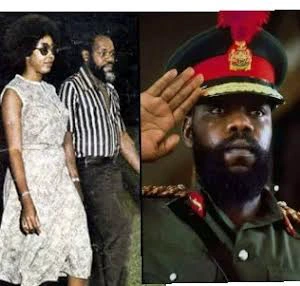 He got married to Stella while he was in exile, just few years after the Nigerian civil war. In 1982, the Nigerian President granted Ojukwu a Presidential pardon, and so he returned to Nigeria with Stella Onyeador, now Stella Ojukwu. Their marriage however unfortunately yielded no child, even after several years.
They later quarrelled and even went to court because they were fighting for the custody of a girl child they adopted while in Cote d'Ivoire. Emeka was eventually awarded custody and ownership of the baby because the court said that under French law, a woman is not eligible to adopt babies, which was the case then in Cote d'Ivoire. They eventually separated.
It was after they separated that Ojukwu met Bianca, the beauty queen, and got married to her. Bianca became Ojukwu's fourth and last wife.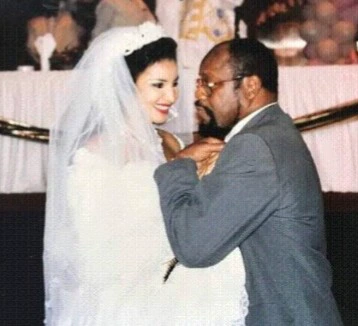 Related
Related posts