A man from Congo, Luwizo has reportedly married identical triplets in Congo. The triplets whose names are given as Natalie, Nadege and Natasha got married to Luwizo on the same day.
According to Linda Ikeji's blog, the man had initially met Natalie on Facebook before finally meeting her sisters later when he went to visit her.
It was reported that Luwizo and Natalie met on Facebook and they became friends from there. Interestingly, the two fell in love with each other and they decided to meet up to know the way forward.
Unknown to Luwizo, he was on his way to getting married to 3 sisters. As Luwizo got to Natalie's house, Natalie introduced her sisters to him and they all fell in love all over again.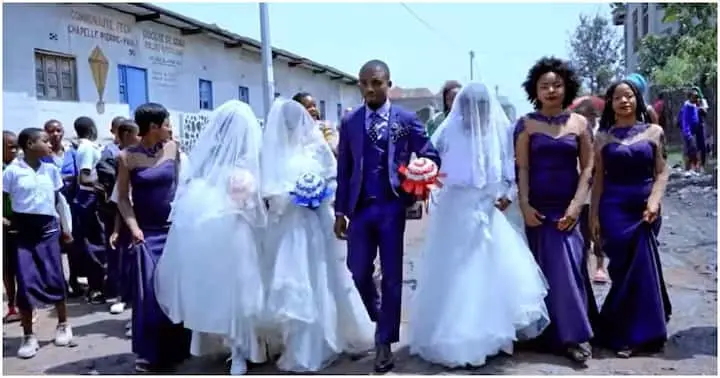 According to Luwizo, he was shocked when Natalie introduced her sisters to him, and he almost fainted. He said he thought he was dreaming when he saw them looking so much alike.
While marrying the 3 sisters was a wonderful experience for Luwizo, his parents had a different and negative feelings towards his actions. According to Luwizo, his parents did not approve of his decision, and they decided not to attend his wedding. Luwizo said that despite the absence of his parents at his wedding, he has no regrets whatsoever.
According to the groom, he said that one has to lose something in order to gain another. He added that one has their preferences and their own way of doing things, so he is happy to marry the triplets no matter what others think.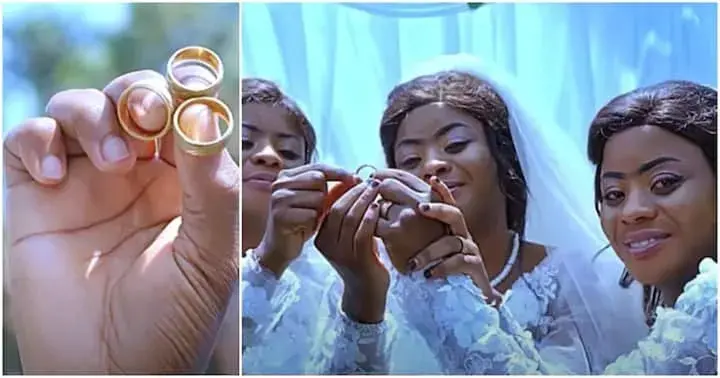 Related
Related posts
WHO THE CHAIR FITS? POSSIBLE PRESIDENTIAL CANDIDATES
Live
Ended
GOV. BOLA TINUBU (Declared)

SEN. ANYIM PIUS ANYIM (Declared)

V.P ATIKU ABUBAKAR (Undeclared)

V.P YEMI OSIBANJO (Undeclared)

SEN. KEN NNAMANI (Undeclared)

SEN. BUKOLA SARAKI (Undeclared)

GOV. NYESOM WIKE (Undeclared)

GOV. AMINU TAMBUWAL (Undeclared)

GOV. BALA MOHAMMED (Undeclared)

GOV. CHIBUIKE AMAECHI (Undeclared)

GOV BABATUNDE FASHOLA (Undeclared)

GOV YAHAYA BELLO (Declared)

GOV. ABDULLAHI GANDUJE (Undeclared)

GOV. KAYODE FAYEMI (Undeclared)

SEN. ROCHAS OKOROCHA (Declared)

SEN. ORJI UZOR KALU (Undeclared)

GOV. BABAGANA ZULUM (Undeclared)

GOV. DAVE UMAHI (Declared)

GOV. PETER OBI (Undeclared)

KINGSELY MOGHALU (Declared)

ALHAJI AHMADU ADAMU MU'AZU (Undeclared)

GBENGA OLAWEPO HASHIM (Undeclared)

SENATOR AHMED YERIMA (Undeclared)

DR JOHN KENNEDY OSUALA (Undeclared)

DELE MOMODU (Declared)

GODWIN EMEFIELE (Undeclared)

EMEKA NWAJIUBA (Undeclared)

MAZI SAM OHUABUNWA (Undeclared)

ROBINSON AKPUA (Declared)

Dr. OGBONNAYA ONU

Gov. GODSWILL AKPABIO

Mrs. PATIENCE KEY

KHADIJAH OKUNNU-LAMIDI

WOLE ADEBAYO (Declared)